May.19.2023
Important Announcement
Announcing Exoprimal's Final Mission Selection Feature (Updated on June 13, 2023)
Xbox Series X|S

Xbox One

Windows

PlayStation®5

PlayStation®4

Steam®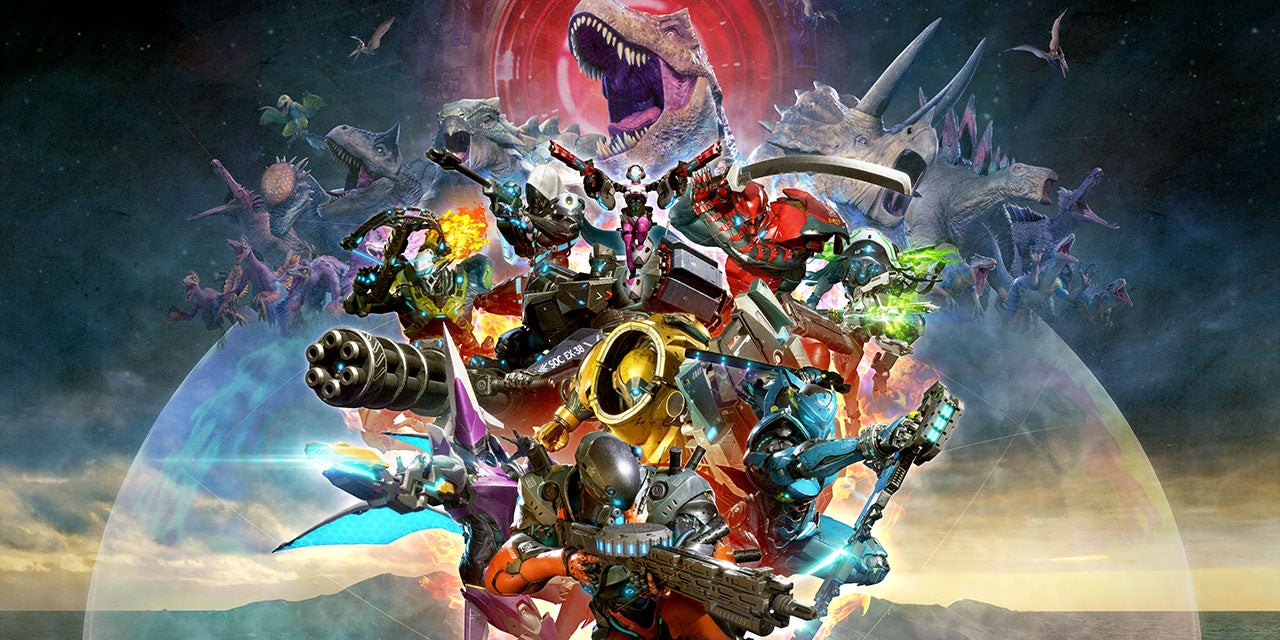 The final mission selection feature introduced in this article is still undergoing some fine tuning, and will not be available for Open Beta Test 2. We intend for this feature to be fully functional when Exoprimal is released.
Some Dino Survival final missions, such as Data Key Security and Energy Taker, feature PvP combat with the enemy team. However, we understand that not all players seek a PvP experience. To that end, we have implemented a final mission selection feature that allows players to choose whether the final mission of a Dino Survival round is PvP, PvE, or random.
Players who select PvE will not play PvP final missions. Instead, they will play PvE final missions and compete against the enemy team for the fastest mission completion time.
Of course, we haven't forgotten about our PvP players! We are currently making adjustments so that players who prefer PvP can enjoy Exoprimal to the fullest.
Note: Some rounds of Dino Survival may feature mandatory PvP or PvE final missions depending on story progress and other factors. Furthermore, Dominators may still be used to invade the enemy team's dimension in PvP and PvE game modes. Players who select PvP will be able to enjoy direct combat with the enemy team in final missions.
We hope everyone will enjoy these new features and look forward to seeing you in the wargames. It'll be massively fun!
- The Exoprimal Team