Jul.11.2023
Important Announcement
Official Service Start Times for Exoprimal
Xbox Series X|S

Xbox One

Windows

PlayStation®5

PlayStation®4

Steam®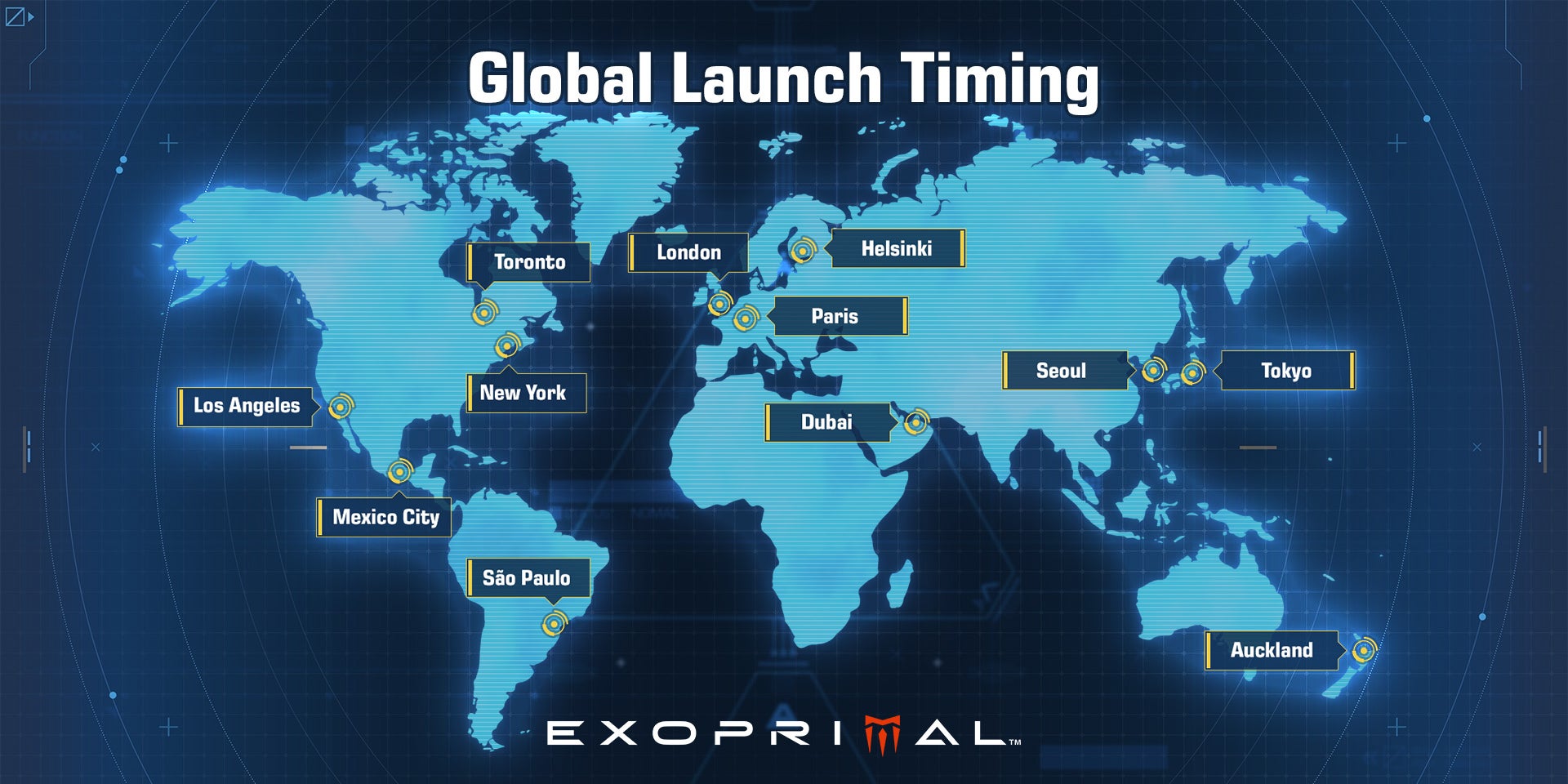 Find out when you can start playing Exoprimal!

Official Service Start Times
Service will go live at different times for different platforms. Start times for each platform are listed in the image below.

Players can look forward to the following features in Exoprimal's full release:
- A "final mission selection" option that will allow players to avoid missions featuring direct combat with the enemy team
- Wargames across a wide variety of additional maps, like Dam and Volcanic Base
- Additional objectives, dinosaurs, and 10-player co-op missions
- And much more!
Product Details
Xbox SeriesX|S, Xbox One, Windows, PlayStation®5, PlayStation®4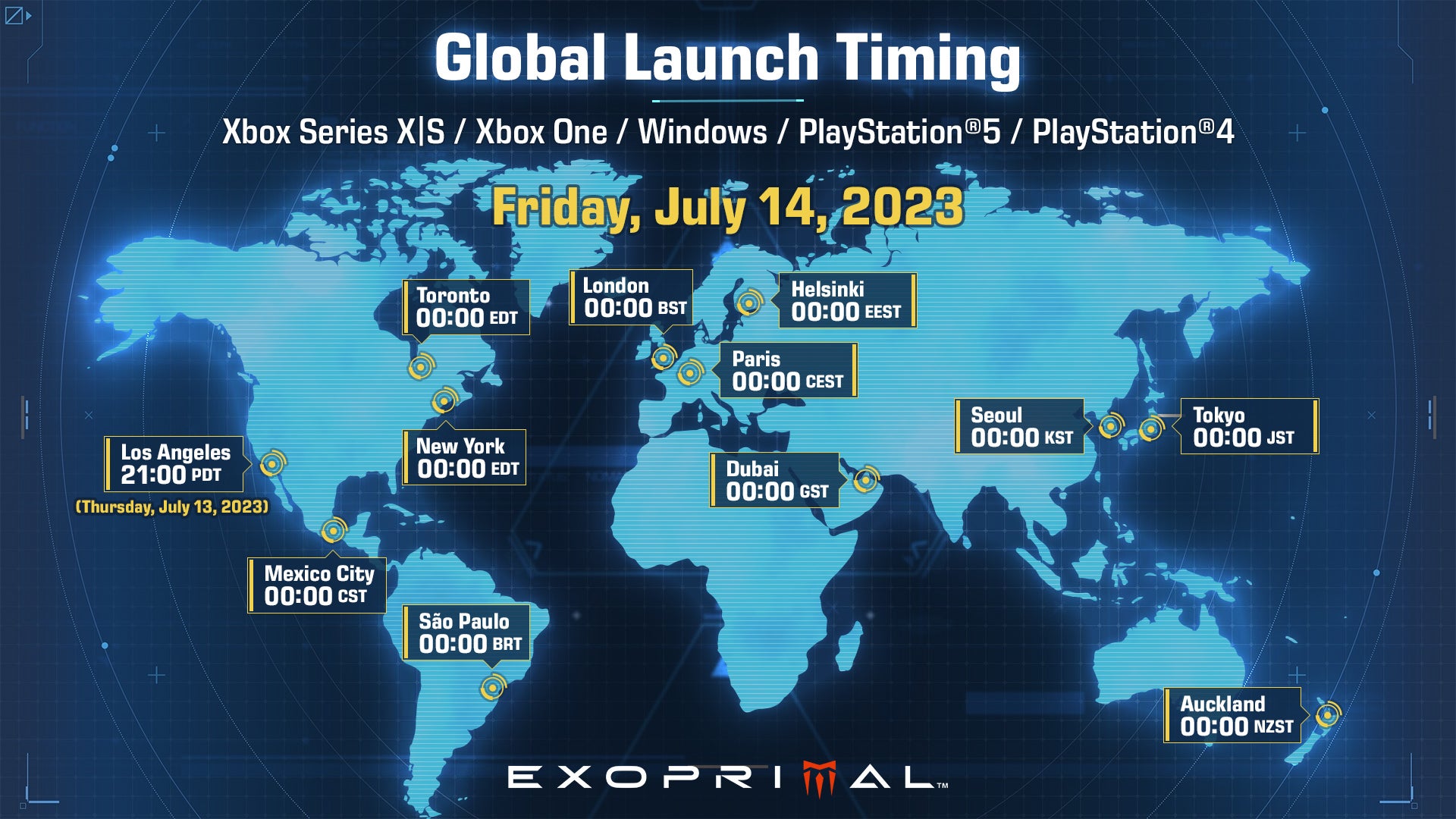 Steam®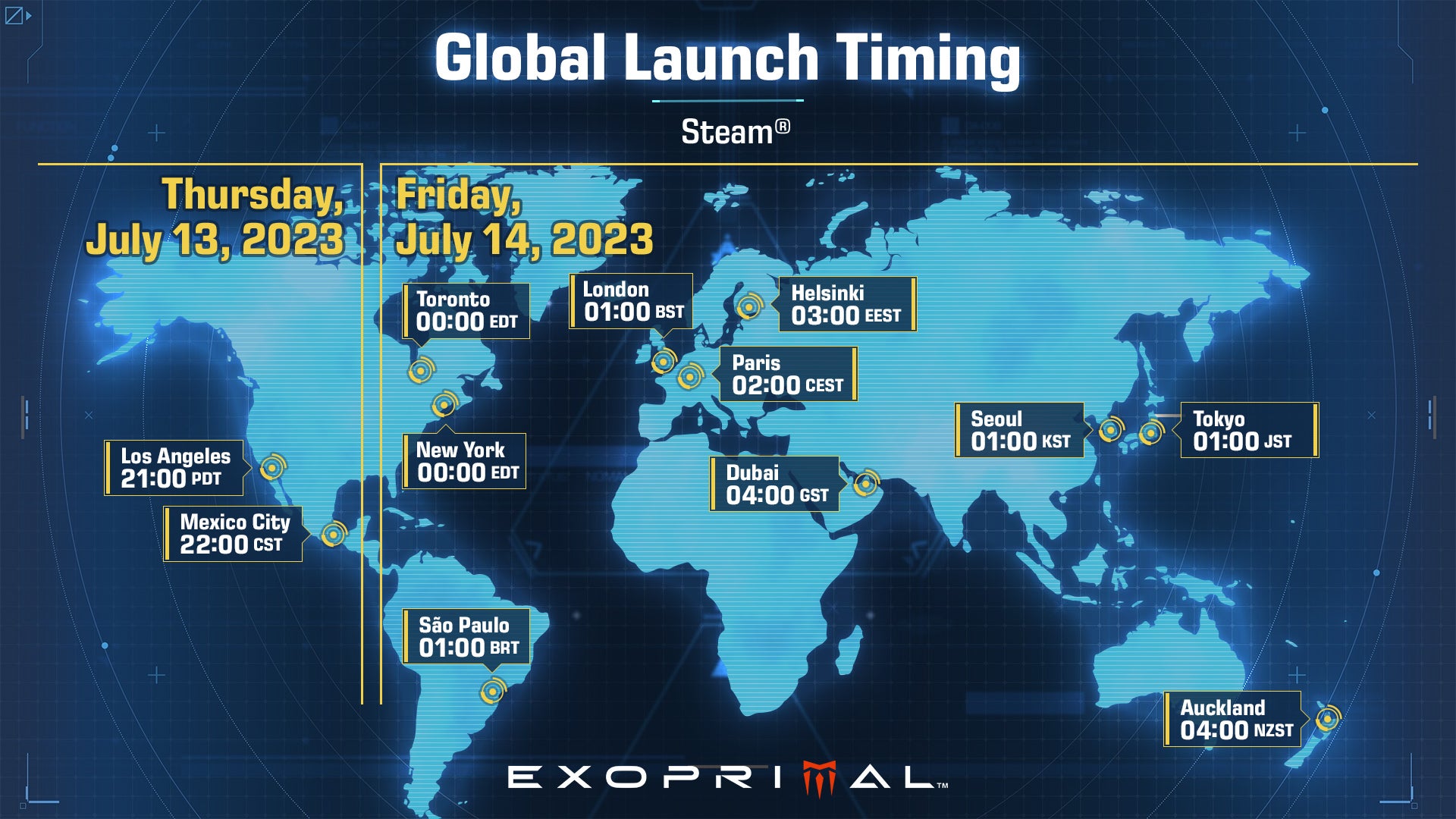 Linking CAPCOM ID
A CAPCOM ID is required to play Exoprimal.
Methods for linking CAPCOM ID can be found here.
The Exoprimal team appreciates your interest and support, and we hope to see you in the wargames!